Steps to File a Personal Injury Claim in Colorado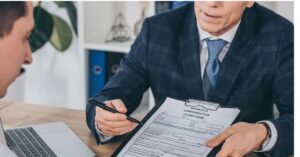 Getting hurt in an accident can be painful, distressing, and expensive. Recovering can be even more stressful when another party is at fault for the incident. But don't despair. In Colorado, victims can file personal injury claims against the responsible party requesting compensation for their losses. 
Most people need help learning how to start a personal injury claim. Getting advice from a lawyer is an excellent way to get the information you need. Here are some tips from the experienced personal injury attorneys at Earl & Earl, PLLC. 
What You Should Know Before You File a Personal Injury Claim
Accident victims often feel hesitant about taking legal action. Here are a few things to keep in mind if you're unsure about going forward with your case:
Personal injury claims protect you.

Colorado law recognizes that accident victims should not be forced to pay for injuries someone else caused. If you prove that your injury results from someone else's negligent conduct, you can receive compensation for your financial and non-financial losses. 

Act sooner rather than later. There is a two-year statute of limitations on most personal injury claims in Colorado. Waiting too long could mean you miss your chance to recover any compensation, so it's always best to get started quickly. 
Get help from a lawyer.

Even if you think your case is simple, an attorney can explain how to go about a personal injury claim and estimate what your case is worth. You may be entitled to more money than you think.
How to File a Claim for Personal Injury 
You can begin taking steps to protect your legal rights immediately after the accident. You should:
Report the accident to the police.

Document the accident scene as best you can by taking pictures and talking to witnesses. 

See a doctor and begin treatment immediately.

Keep all accident-related documentation, such as medical records, receipts, pay stubs, and the police accident report. 

Don't give a recorded statement or sign any documents for the insurance company until you've spoken to a personal injury lawyer. 

Contact an attorney to discuss your legal options. 
How to Begin a Personal Injury Lawsuit
You may not need to file a lawsuit. Start by discussing your case with an experienced personal injury lawyer. After identifying the liable party(s) and documenting the extent of your injuries, your attorney will draft a personal injury demand letter outlining the facts of the case and how much compensation you want. From that point, both sides will present evidence and enter into settlement negotiations. If a settlement cannot be reached, your attorney may advise taking your case to trial before a judge and jury.
Most personal injury cases end with an insurance settlement. However, the threat of a lawsuit can give you leverage when negotiations get tough. 
Types of Personal Injury Cases We Handle
Some of the Colorado personal injury cases we handle at Earl & Earl, PLLC, include:
Car accidents

Semi-truck accidents

Motorcycle accidents

Medical malpractice

Nursing home abuse and neglect

Premises liability 

Wrongful death cases
Contacting a Lawyer to File Your Personal Injury Case
Do you need to file a personal injury claim in Colorado? At Earl & Earl, PLLC, we understand how the legal process can create stress and worry, and we want to help. Call or contact us today for a free initial consultation.