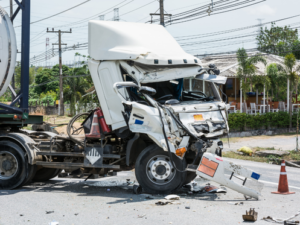 Semi-Trailer Truck Accident Lawyer in Colorado
While commercial trucks move nearly 70 percent of all freight in the U.S., these vehicles can also cause significant harm if they are involved in an accident.
Commercial trucks require a great deal of skill and care to operate safely. A single mistake can easily lead to a devastating crash.
If you have been the victim of a truck accident in Colorado, turn to the attorneys of Earl & Earl, PLLC. Our colorado springs truck accident lawyers have helped numerous accident victims like you to get their lives back on track after life-altering accidents. You can trust that your case will be as important to us as it is to you. Our tractor-trailer accident lawyers put in the hard work necessary to see that you pursue maximum compensation for your injuries.
Our semi truck accident attorney handles every step of your case so that you can remain focused on your treatment and rehabilitation. Our tractor-trailer accident lawyers strive to provide personalized attention to each of our clients. You can always count on responsive communication from us and on always being able to speak directly with the attorney handling your case.
Contact us today at Earl & Earl, PLLC for a free consultation with a truck accident lawyer in Colorado. Our semi truck accident attorney will go over your legal rights and options for seeking compensation for your injuries and the losses you have suffered from an accident caused by the negligence or recklessness of a truck driver and the trucking companies.
Visit a Truck Accident Lawyer near you

Why Trucking Accident Cases Are More Complicated Than Car Accident Cases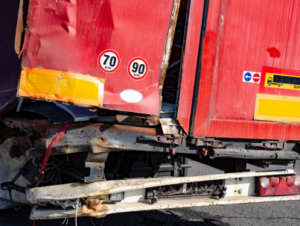 You might think that a truck accident case is no different than your ordinary car accident claim. However, truck accident cases tend to be more complicated than car accident claims for a few important reasons:
More evidence. The trucking industry's highly regulated nature produces considerable documentation and information that must be reviewed following a truck accident. This evidence can point to the crash's cause, such as driver fatigue, improper cargo loads, or deferred vehicle maintenance.
More serious injuries. The forces involved in a truck accident tend to lead to serious injuries. If you are still undergoing treatment when you bring your claim for compensation, it can make resolving your claim more difficult. That is because you will need to estimate your future expected expenses and losses. Once you have settled or resolved your claim, you can't go back to the at-fault parties to demand more money in the future.
More potentially liable parties. Many companies are involved in the trucking industry, and any one of them may bear some or all the fault for a truck accident. Those parties include the trucking company, the freight company, or the truck's manufacturer. A case involves a careful examination of the evidence in a truck accident case to determine whose actions led to the accident. If multiple parties were responsible, the share of fault should be assigned to each party.
Complex corporate and insurance arrangements. Trucking companies often employ complicated corporate structures and have layered insurance policies that make it difficult to know what company or companies can be held legally responsible for the accident and how much insurance coverage may be available to compensate victims.
Contact Us Now