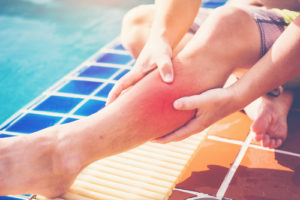 Premises Liability Lawyer in Colorado
When you visit someone else's property, you expect that the property owner has taken steps to keep the property safe and free from hazardous conditions that might lead you to suffer an injury.
If you have been injured due to unsafe or defective conditions arising from the property owner's failure to maintain their property, you may be entitled to pursue a premises liability claim against the property or business owner to recover compensation for your losses.
The Colorado premises liability lawyers of Earl & Earl, PLLC are ready to help you seek a financial recovery after being injured on another's property through no fault of your own. Our attorneys have decades of combined experience and a proven track record of success in premises liability cases.
At Earl & Earl, PLLC, we treat our clients like family. Our premises liability attorney strive to make ourselves available to communicate with our clients. When you work with us, you will always have direct contact with the attorney handling your case, never having to go through an assistant or secretary to get the answers and information you need.
To learn more, contact Earl & Earl, PLLC today for a free initial case evaluation with one of our knowledgeable Colorado premises liability lawyers. We can discuss whether you may have a viable claim and how we can help you to pursue maximum compensation. Our goal will be to secure the resources you need to get back on track after a life-altering injury on another's property.
What Is Premises Liability?
Premises liability refers to the class of personal injury cases involving injuries caused by a defective or unsafe condition on someone else's property. Premises liability arises when the owner or occupier of the property where a visitor's injury took place committed some act of negligence in their ownership or maintenance of the property.
Just because you were injured on someone else's property in Colorado does not mean that you have a premises liability claim. Negligence occurs only when your injury can be directly attributed to the property owner's legal fault.
Contact Us Now