Dog Bite Attorney in Colorado
While dogs are cherished companions for many of us, they still have the potential to violently lash out and attack someone, seemingly without warning or cause.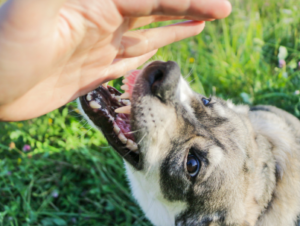 Dog bites have the potential to cause s injuries and complications. If you have been the victim of a dog bite, you deserve to seek compensation to help with your treatment and recovery.
At Earl & Earl, PLLC, our Colorado dog bite lawyers stand ready to help you to pursue your legal claim. Let our dog bite lawyers handle all the details of your case so that you can focus on healing and getting back to normal after a shocking and sudden injury.
Call our dog bite lawyers today for a free case review with one of our knowledgeable Colorado dog bite lawyers. Our Dog Bite Attorneys will go over your legal rights and options following your injury and explain more about the next steps in pursuing your dog bite claim.
Who Is Responsible for a Dog Bite Injury in Colorado?
In Colorado, a dog's owner can be held legally responsible for a dog bite injury – even if the dog was in someone else's care at the time of the attack. This fact often discourages dog bite injury victims from pursuing a legal claim since the dog that bit them may be owned by someone the injured victim knows, such as a family member, friend, or neighbor. Many people understandably do not want to jeopardize personal relationships with a legal claim.
However, dog bite injury claims are not handled by the dog's owner but rather by the owner's homeowner's or renter's insurance company. The insurer provides liability coverage for incidents such as a dog bite injury.
If you have a dog bite injury claim, you shouldn't worry about harming the relationship you have with the dog's owner. You will be pursuing your claim against their insurance company – not the owner directly.
Contact Us Now