Can Social Media Affect Your Personal Injury Case?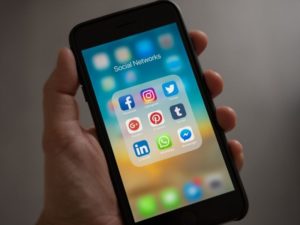 Social media is wildly popular worldwide. According to recent statistics from the Pew Research Center, 72 percent of the American public uses social media today, whether through Facebook, Twitter, Instagram, or some other platform.
After an accident, it can be tempting to share the news through social media. It's a quick way to reach friends and family who would want to know you've been hurt. But if you've got a personal injury claim pending, beware — the insurance company or defense lawyers could dig up any posts to use against you in your personal injury case.
Don't spend time wondering whether your social media posts are OK. Get answers from a Colorado Springs personal injury lawyer at Earl & Earl, PLLC. Call or contact us today for a free, no-obligation consultation.
Posting on Social Media After an Accident
A social media post may seem innocent, but you'd be surprised about the damage it can cause. Take the case of a discrimination lawsuit filed by a Florida schoolteacher several years ago. The case settled for $80,000, but ended up being thrown out after his daughter bragged about it on Facebook. That's because he violated the terms of the settlement agreement not to disclose any information about the award.
Confidentiality is key in every part of the personal injury process. By posting on social media, you open the door for anyone to access your information. Insurance adjusters have been known to "friend" people on Facebook to mine for photos and statements that could be used to minimize or dismiss your personal injury claim altogether. Keep in mind that your posts are not the only potentially damaging information out there. If you're tagged in photos at a party when you're supposed to be on bed rest, the insurance company can use that information to show that you weren't following doctor's orders. Your personal injury award could be reduced or even worse, dismissed altogether.
What You Should Never Post on Social Media
Prevent inconsistencies and innocent mistakes that could harm your personal injury claim by following these tips about what not to put on social media:
Photos of your injuries: Avoid posting pictures of your injuries or the accident scene. They could serve as powerful evidence in your case, and you don't want the other side getting them. Tell your friends and family members to keep you out of their social media posts, too.
Updates on your case: As tempting as it is to "get the word out," anything you say could be harmful to your lawsuit. Statements about your injuries could be misconstrued by the insurance company or, as in the case mentioned above, jeopardize your claim altogether.
Comments on media coverage: If your case is particularly high profile, it may end up in the news. Blasting media outlets for poor coverage or inaccurate information on your case may be a way to vent your anger, but leave it to your personal injury lawyer to determine whether a public statement is warranted. In most cases, it's not — and certainly not on social media.
Hurt? Get Legal Help from a Colorado Springs Personal Injury Lawyer
At Earl & Earl, PLLC, we pride ourselves on providing top-quality legal services to everyone who needs us. Whether your case is big or small, you can count on us to provide you with the attention and respect you deserve.
It's easy to find out whether you have a personal injury case. Just reach out to us by calling or filling out our online contact form for a free consultation.