Is Accident Reconstruction Necessary in All Personal Injury Cases?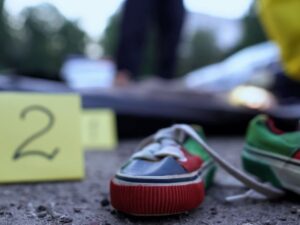 A car accident may be caused by something as straightforward as speeding or intoxication. But some cases are more challenging, with many factors that played a role in causing the collision. This complexity can make it difficult to know what happened and who was at fault. In these situations, a car accident reconstruction expert can be a valuable advisor to determine the events leading up to the crash and what responsibility each party played in its outcome.
The Colorado personal injury lawyers at Earl & Earl, PLLC have years of experience representing injury victims and working with experts on accident cases. We understand the important role accident reconstruction can play in obtaining a successful outcome. If your case requires expert analysis, you can rely on us to draw on our deep professional networks to find an accident reconstructionist who can review the crash and help identify the at-fault party(s).
Our car accident attorneys provide top-level legal services in a comforting atmosphere. We treat clients like family ― and we take care of our family. When you hire us, you'll work directly with an attorney, not a case manager or legal assistant. We're ready to provide the legal advice and support you need as you rebuild your life.
If you suffered injuries in a crash, call or contact us today for a free consultation with a Colorado Springs car accident lawyer.
What is Accident Reconstruction?
Accident reconstruction is a set of scientific techniques and disciplines that can recreate the circumstances of a traffic collision to determine what happened leading up to the accident, during the crash, and in the immediate aftermath. It is often vital to identify who is at fault for the wreck and who can be held liable under Colorado personal injury law. Sometimes, more than one party may be to blame.
Crash reconstruction was developed to meet the needs of police agencies, insurers, and personal injury lawyers who investigate and handle car accident cases. It was eventually standardized as a field with the creation in 1985 of the Accreditation Commission for Traffic Accident Reconstruction, which was made possible by a grant from the National Highway Traffic Safety Administration (NHTSA).
What Is an Accident Reconstruction Expert?
Accident reconstruction experts examine complex crash scenes to identify what went wrong. They often hold engineering degrees and are certified by organizations like the Accreditation Commission for Traffic Accident Reconstruction.
Car accident reconstruction in a personal injury case can provide strong supporting evidence for the benefit of injured people. An expert's testimony can play a key role in determining whether the accident victim has a reasonable claim for financial compensation.
How Do Accident Reconstruction Experts Recreate a Collision?
Experts often use many different techniques to understand what happened before, during, and immediately after a collision. Depending on the circumstances, an expert may use the following tools to prepare a car accident reconstruction report in a personal injury case:
Visual inspection of the vehicle
Examination of the crash scene and photographic evidence
Skid-mark analysis
Photogrammetry to understand any damage
Sensor data from vehicles
Police reports
Victim and eyewitness interviews
Road surface data
Safety recalls and known problems with vehicles
Computer models
Crash diagrams
What Questions Might an Accident Reconstruction Expert Be Able to Answer?
Car accident reconstruction experts may provide important information about an accident, including the vehicles' speeds and whether the drivers hit the brakes before the collision.
Other answers an expert could provide may be:
Whether the drivers could see each other before the accident
Whether the accident could have been avoided and how
How the drivers were operating the vehicles before the accident
Whether a vehicle or parts failure contributed to the crash
When Could You Need an Accident Reconstruction Expert?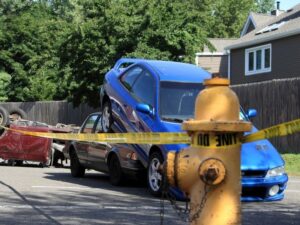 You may need a car accident reconstruction expert when there are no clear answers about what caused an accident. Let's say someone strikes you at an intersection. You believe they ran a stop sign, but they argue otherwise.
Let's also imagine that witnesses give different accounts of what happened. An accident reconstruction expert could examine evidence such as skid marks and debris locations, determine how fast each vehicle was traveling at the time of the collision and whether the other car would have been able to reach that speed from a dead stop. This, in turn, could provide compelling proof about whether the other driver actually stopped at the intersection.
Whether you'll need an accident reconstruction expert will depend on how complicated the case is and how much the other side fights to deny you compensation. If you have questions about your case and whether you need an expert, make sure to ask your car accident attorney.
Why Are Accident Reconstruction Experts Important in Personal Injury Cases?
Accident reconstruction experts can be an essential part of personal injury cases. Rather than simply relying on photographs or "he said, she said" statements, an accident reconstruction expert can provide an unbiased assessment of the crash scene. Because the expert has no financial interest in the case's outcome, their opinions tend to carry more weight with insurance adjusters, attorneys, judges, and juries.
Contact a Car Accident Lawyer Today
If you were injured in a Colorado car accident, contact Earl & Earl, PLLC for a free consultation now. Our team of personal injury attorneys is committed to you and your recovery. Whether you need transportation to a therapy appointment or an accident reconstruction expert to understand what happened in your case, we're here to see that you get the help you deserve.
There's no risk in learning more about your options because we charge nothing for an initial case review. And because we work on a contingency fee basis, there are no upfront or out-of-pocket costs for our services. At Earl & Earl, PLLC, we only get paid when we recover money for you.
Call or contact us today to get started.