Brain Injury Attorney in Colorado
Traumatic brain injuries are among the most devastating types of injuries that people in Colorado suffer in accidents.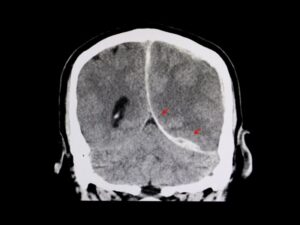 While a brain injury may not be visible to those looking at a person with TBI, the damage can significantly impact the person's cognitive, behavioral, and physical functioning.
A severe brain injury can require months of intensive medical treatment and rehabilitation and could require long-term care. If you've been the victim of a brain injury from an accident or other incident that was someone else's fault, you have every right to pursue the compensation you deserve for your treatment and your care from those responsible for your injury.
At Earl & Earl, PLLC, we understand the difficulties you may face in recovering from a catastrophic brain injury. Our Colorado brain injury lawyers will work diligently to help you pursue financial compensation from those at fault for your injury so that you will have the resources you need to get your life back on track.
With our law firm, you can expect the personalized attention that you and your case deserve. We will take the time to ensure that you understand your rights and options and know what to expect in your legal claim. The attorney handling your case will always be available to answer your questions and keep you updated on your case's progress. Let us deal with all the details of your claim so that you can remain focused on your physical and mental recovery.
Contact us today for a free case review with our Colorado brain injury lawyers about the details of your claim. We can discuss how our firm can help you to seek maximum compensation for your injuries and losses.
When Can You Pursue a Personal Injury Claim after a Brain Injury?
You may be entitled to pursue a personal injury claim for a brain injury that you have suffered when your injury was caused by someone's negligence, recklessness, or willful actions, or other legal fault imposed by law.
For example, you may have a personal injury claim if you've suffered a brain injury in a motor vehicle accident that another negligent motorist caused. You could also be entitled to bring a personal injury claim if you suffer a brain injury in a fall on someone else's property that was caused by a dangerous or hazardous condition that the property's owner negligently left on the property.
Contact Us Now