Wrongful Death Statute of Limitations in Colorado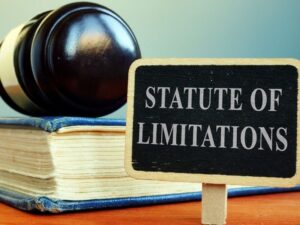 Losing a loved one due to another party's negligent or intentional conduct is devastating for any family. As you grieve, you might also wish to seek answers, accountability, and compensation from the at-fault party. In Colorado, you must file a legal claim before the state's wrongful death statute of limitations expires. Waiting too long to pursue your claim could drastically impact your legal options.
If you have questions about the time limit for filing a wrongful death lawsuit, get advice from the attorneys at Earl & Earl, PLLC today. You can discuss the details of your case with a knowledgeable Colorado wrongful death lawyer in a free consultation.
What Is a Statute of Limitations?
A statute of limitations establishes how long claimants have to take legal action against another party. The statutes of limitations are not the same for every type of legal claim. However, they share one key similarity: your claim will be dismissed if you try to file a lawsuit after the statute of limitations has expired.
A statute of limitations is designed to ensure that a plaintiff pursues a legal matter promptly. This helps ensure that defendants are not subject to legal liability indefinitely and that cases will be handled within a reasonable amount of time.
What Is the Statute of Limitations for Wrongful Death in Colorado?
Under Colorado law, claimants must file a wrongful death lawsuit within two years of the date of a person's passing. The only exception to this statute of limitations is for wrongful death claims arising from a hit-and-run accident. A lawsuit must be filed within four years of a decedent's death in those instances.
Can You Toll the Statute of Limitations?
Under certain circumstances, the statute of limitations may be paused or extended, otherwise known as tolling.
Statutes of limitations are sometimes tolled under what is known as the "discovery rule." Under this rule, the clock does not begin ticking until the person knows (or should know through reasonable diligence and investigation) the cause of the victim's death. For example, if you did not ― and could not ― have initially realized that your loved one's death was caused by someone else, the statute of limitations may be tolled until you discover the facts that would support a wrongful death claim.
The statute of limitations may also be tolled based on the negligent party's behavior. Suppose the at-fault party(s) try to conceal facts or evidence proving their liability for your loved one's death. In that case, the limitations period might be tolled for the time they tried to conceal the information. A court may also rule that the statute of limitations can be tolled where an at-fault party engages in an act of fraud that causes you and your family not to file your wrongful death lawsuit on time.
Why You Should Talk to a Wrongful Death Lawyer Now
Though the wrongful death statute of limitations in Colorado gives you two years to file a claim, you should not wait to talk to a lawyer. Your case will require careful investigation and preparation. If you wait too long to get started, your wrongful death attorney may not have sufficient time to build the best possible case before the deadline.
Delaying also means you run the risk that important evidence is lost or destroyed, or that witnesses' memories begin to fade. To ensure your family has the strongest possible claim, you should talk to a wrongful death lawyer as soon as you can.
Who Can File a Wrongful Death Claim?
Colorado's wrongful death statute specifies that only certain family members can file a wrongful death claim.
If a person dies while married, only their spouse can file a wrongful death lawsuit within the first year following the decedent's death. If a decedent was unmarried but had surviving children or designated beneficiaries in their will, those individuals may file the lawsuit in the first year.
After the first year, any of the following individuals may bring a wrongful death lawsuit:
A surviving spouse
Any surviving children
Any eligible designated beneficiaries
If one or some of these eligible individuals files a lawsuit, any others who fall into one of the above three categories have 90 days to join the lawsuit.
If a person died unmarried and left behind no children or beneficiaries, the decedent's parents may file a wrongful death lawsuit.
Call a Colorado Wrongful Death Lawyer Now
Don't wait until it is too late to get the justice and closure you deserve after losing a beloved family member. Contact a Colorado wrongful death lawyer from Earl & Earl, PLLC to learn more about demanding justice for your loved one's death.
When you hire our law firm, you'll benefit from working directly with a sympathetic attorney who will take time to understand your needs and craft a compelling wrongful death claim on your behalf. Call or contact us now for a free case review with a Colorado Springs wrongful death attorney.