How To Prove Negligence in a Wrongful Death Case?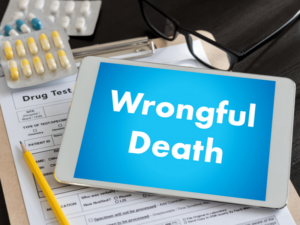 If you lost someone you love due to another party's negligence, you may find yourself considering a wrongful death case. While no amount of money could ever make up for your loss, fair compensation can provide the resources to help you stay afloat as you move forward in life.
To receive compensation in any personal injury claim, victims must prove that the responsible party was reckless, or negligent, in some way. So how do you prove negligence in a wrongful death case? The Colorado personal injury attorneys at Earl & Earl, PLLC can walk you through every stage of the claims process and fight for the justice you deserve. Contact us today for a free consultation with an experienced wrongful death lawyer.
Visit a nearby Wrongful Death Lawyer
What Is Wrongful Death in Colorado?
Under the Colorado Wrongful Death Act, the legal definition of wrongful death is any death resulting from injuries caused by the "wrongful act, neglect, or default of another." When a wrongful death occurs, surviving family members have the right to file a wrongful death claim to demand compensation.
The compensation available in a wrongful death claim is intended to reimburse surviving family members for the personal and financial losses they suffer due to their loved one's death.
Colorado law only allows certain individuals to file wrongful death claims. Within the first year following a wrongful death, only a surviving spouse has the right to file a claim unless the deceased was unmarried or chooses to allow surviving children or beneficiaries to file instead (or jointly with them).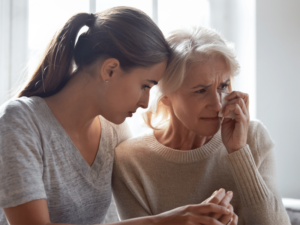 Surviving spouses and children are equally entitled to file a claim within the second year, and eligible beneficiaries are also entitled to file a claim with the deceased's children. If the victim was unmarried with no surviving children or designated beneficiaries, the right to file a wrongful death claim passes to surviving parents of the deceased.
If you are unsure about your eligibility as a beneficiary, talk to a Colorado wrongful death attorney to learn your legal options.
Proving Negligence in a Wrongful Death Case
As with personal injury cases, you must be able to demonstrate the existence of four primary elements to prove a wrongful death case:
The other party had a responsibility to avoid harming your loved one. For example, drivers have a legal duty to obey traffic laws and avoid causing car accidents.
The other party failed to uphold its legal responsibility. This includes intentional and unintentional acts of negligence, such as the at-fault driver purposely running another driver off the road or accidentally colliding with another vehicle.
The other party's negligence directly contributed to your loved one's death. It's not enough to simply demonstrate that another party was negligent and that your family member died. You must prove that the other party's negligence directly contributed to the fatal accident or injuries that ultimately resulted in their wrongful death.
You suffered real, measurable losses due to the loss. Liability in wrongful death cases is expressed solely in terms of financial obligations. As a result, you must cite an exact dollar amount when you file your claim to declare the specific personal and financial losses you seek compensation for.
Evidence in Wrongful Death Cases
No two wrongful death claims are alike, so the types of evidence available vary significantly from case to case. Common types of evidence used in Colorado wrongful death cases include:
Accident reports – Official accident reports contain helpful information such as when, where, and how a particular incident occurred. Reports filed with local police, workplace managers, or property owners can be valuable.
Photographs and video evidence – Photos can demonstrate what the accident scene looked like in the aftermath. Video footage may have captured the fatal event in real-time, helping your lawyer identify who should be held liable.
Physical evidence – Potentially useful types of physical evidence include vehicle or property damage and any clothing the victim was wearing when the accident occurred.
Eyewitness statements – Statements from witnesses who saw what happened can be used to corroborate or flesh out different aspects of the accident.
Expert witness testimony – Expert witnesses, such as accident reconstruction specialists and medical providers, can provide professional insight into the causes of your loved one's death.
Bills, invoices, and pay stubs – Medical statements your loved one incurred before their death, invoices from accident-related expenses, and your loved one's pay stubs or employment records can be used to demonstrate the extent of the financial losses your family has suffered.
Types of Wrongful Death Compensation
Depending on the details of your wrongful death case, you may be entitled to compensation for:
Medical bills – Healthcare expenses paid by surviving family members for any medical care your loved one received before their death
Funeral costs – Reasonable costs related to any funeral, burial, cremation, or memorial services for your family member
Loss of income – The immediate and long-term loss of any income or earnings the decedent provided for the family, including wages, tips, bonuses, retirement account contributions, and insurance benefits
Loss of support – The intangible cost of the loss of the care, guidance, advice, companionship, and household support your loved one would have provided had they lived
Pain and suffering – The subjective cost of the psychological pain and suffering you endure due to the decedent's wrongful death
In rare cases, your family may also be entitled to punitive damages. These damages are a particular type of compensation meant to punish at-fault parties who acted with extreme negligence or intentional malice. Punitive damages are awarded to discourage similar behavior in the future.
Get Help From an Experienced Wrongful Death Lawyer
If you believe you may have grounds for a wrongful death claim in Colorado, let the experienced attorneys at Earl & Earl, PLLC, help you understand your legal options. Contact us today to get started with your free, no-obligation case review.