Colorado Car Accident Frequently Asked Questions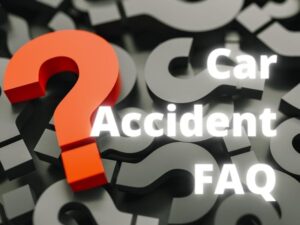 Being involved in a car accident raises many questions for injured victims. What should you do after a crash? Who's going to pay for your medical bills? Do you need to file a lawsuit?
Fortunately, you don't need to look far for answers. An experienced car accident lawyer can review your case and recommend the best path forward for you.
The attorneys at Earl & Earl, PLLC can discuss every aspect of the car accident claims process with you in a free consultation. Our law firm doesn't take a cookie-cutter approach to legal services. We know every case is unique, and our lawyers will provide customized legal advice about challenges you may be facing as you pursue compensation for your car accident injuries.
Keep reading for answers to some of the most common Colorado car accident questions. For personalized guidance, call or contact us today.
What Do I Do If I Have Been Involved in a Colorado Car Accident?
If you suffer injuries in a car accident, your first priority should be seeking immediate medical attention. If you do not receive treatment at the crash site, see a physician as soon as possible.
Getting medical help protects your injury claim in two ways. First, an exam can ensure that all injuries are detected and treated. Second, it creates a record of the crash on your medical history. These records will form the foundation of your personal injury claim.
Taking additional steps, both at the accident scene and after the crash, can also protect a future injury claim. You should:
Call the authorities to investigate the accident scene. You must report the accident under Colorado law for any crash that causes injury, death, or property damage.
Document the crash scene. Take photos and videos from as many angles as possible. Include shots of the damage to the vehicles, your injuries, and any environmental evidence that tells how the collision happened.
Collect names and insurance information from all drivers involved. Identifying who should be held accountable for a car accident requires a thorough investigation, and fault could be distributed among multiple parties. You need their insurance details to initiate a claim.
Call a Colorado car accident attorney. Your lawyer can begin gathering evidence to support your claim.
Follow all medical treatment plans. You need to show that you take your health seriously to maximize your compensation in a car accident claim.
Document your pain and injuries in a journal. A daily diary will demonstrate how the auto accident impacts your life.
Stay off social media. Insurance adjusters can use anything they find online against you.
Keep records of your accident-related expenses. You need proof of your financial losses to be compensated fairly.
I Can't Afford a Lawyer – Now What?
Money is always one of the biggest barriers people cite for not calling an attorney. They know they need help, but don't think they can afford it. This is especially true when injured victims face steep medical bills on top of lost income if they cannot work while they recover.
At Earl & Earl, PLLC, we believe everyone deserves the opportunity to pursue justice without worrying about the cost. That's why we accept cases on a contingency fee basis, with no upfront or out-of-pocket costs. We also don't get paid unless we obtain compensation for you.
What Is a Fair Settlement?
A fair settlement compensates you fully for your losses after a car accident. What counts as fair will vary from one case to another. Even car accident cases with similar facts can settle for different amounts. A knowledgeable attorney will calculate your losses and develop a reasonable estimate of your case value.
When a car accident is caused by someone else's negligence, Colorado law gives victims the right to recover three types of compensation. This money is referred to as damages.
Economic damages are quantifiable losses resulting from an accident. These objective losses can be calculated by reviewing bills, receipts, and pay stubs.
Non-economic damages are intangible losses without a specific dollar value. This money is awarded for pain and suffering, mental anguish, and quality-of-life changes caused by the car accident.
Punitive damages are awarded to punish another party for especially reckless or intentional conduct. For example, a court may order punitive damages if the at-fault driver was drunk or racing at the time of the collision.
How Long Is the Car Accident Claim Process?
It depends. Some car accident claims can be resolved in a matter of weeks. Others can take years, especially if the case goes to trial. Complex accidents involving numerous cars can take months of investigation just to establish liability.
Insurance companies know you want to get paid as soon as possible. That's why many insurers jump to offer a quick payout to settle your claim. Unfortunately, a speedy settlement is rarely in your best interest. A car accident lawyer can help negotiate a full and fair settlement that accounts for all of your losses.
What If the Other Driver Was Uninsured?
All Colorado drivers must carry a minimum amount of car insurance. However, not all drivers obey the law. If you are involved in an accident with an uninsured or underinsured motorist, you may feel like you are on the hook for the other driver's mistake. However, you likely still have options.
For one, you may be able to pursue compensation through your own uninsured/underinsured motorist (UM/UIM) policy. All Colorado insurance companies must offer UM/UIM coverage, though policyholders can reject the coverage in writing. If you carry this coverage, an attorney can help you build a case for the full settlement you need.
You may also be able to recover compensation by filing a personal injury lawsuit against the at-fault driver. However, people without car insurance may not have the financial assets to pay even if you did win your case. Your attorney will advise about the pros and cons of filing suit against an uninsured driver.
What Can a Car Accident Lawyer Do for Me?
An experienced Colorado car accident attorney will investigate the car accident, gather crucial evidence, and build a strong claim for compensation on your behalf. A lawyer can also manage all communication with the insurer and negotiate for the money you're due.
At Earl & Earl, PLLC, our mission is to recover the compensation you need to get your life back on track. Contact us today for a free consultation with a Colorado car accident lawyer.