Personal Injury Lawsuit Timeline in Colorado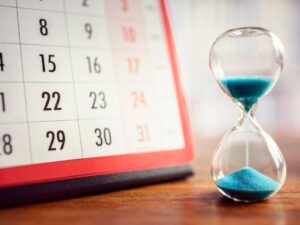 If you're thinking about filing a personal injury lawsuit in Colorado, it's normal to wonder how long your case will take. Knowing how the claims process works will help you make informed decisions on your journey to compensation.
The best way to get an estimate about the timeline for your claim is by discussing your case with an experienced Colorado personal injury lawyer. At Earl & Earl, PLLC, we fight for the rights of injured people throughout the state. Our dedicated attorneys have handled thousands of cases, helping clients recover millions of dollars in financial relief.
We treat our clients like people, not just a case file. When you hire our law firm, you'll enjoy the benefit of direct contact with an attorney from case open to case closed. At the end of the day, it's about getting your life back again. We never stray from our mission to get justice for you.
To learn more about how we can help, call or contact us today for a free consultation.
Do I Have a Personal Injury Claim in Colorado?
Not all kinds of injuries qualify for a personal injury claim under Colorado law. To have a valid claim in Colorado, your illness or injury must result from someone else's negligence. In a legal context, negligence means that a person or entity had a duty not to hurt you and failed in that responsibility, either through their direct actions or their failure to act.
A common example of an accident caused by negligence is a drunk driving crash. Drivers have a legal duty to operate their vehicles safely. By driving while intoxicated, an impaired driver acted negligently and can be held liable for any injuries they caused.
Some of the other personal injury cases we handle at Earl & Earl, PLLC include:
Personal Injury Timeline
The timeline for any personal injury claim will depend on many factors. The process can get underway at any point after an accident, starting with:
Recovering from your injuries: A personal injury claim can't get off the ground unless you have proof of injury. Getting prompt medical care is critical. Timely treatment links your injuries to the accident and creates an official record of your condition. Be sure to follow your doctor's orders carefully while you recuperate. Otherwise, the insurance company may argue that you made your injuries worse and try to under-compensate you.
Investigation: Proof of injury is essential, but so is proof that the responsible party is to blame for your injury and owes you compensation. Before filing a lawsuit, your legal team will need to thoroughly investigate the circumstances of the accident and collect evidence to support your claim. Medical records, expert testimony, witness statements, police accident reports, photographs, physical evidence, and electronic data are examples of evidence that can help substantiate your claim.
Filing the claim: Once the evidence is collected and organized, you'll file a claim with the party(s) liable for your injuries and their insurance company. The claim will include a letter outlining the injuries you've suffered and the compensation you're asking for in return. From there, you'll enter into negotiations to see if a settlement can be reached.
Settlement: Most personal injury claims are resolved out of court through a settlement with the liable party's insurance company. In exchange for guaranteed payment through the settlement, you give up the right to file a lawsuit for additional compensation in the future. Make sure you fully understand the terms of any insurance settlement before agreeing to it, as that nearly always means the end of your claim.
Trial: If no settlement can be reached, your attorney may recommend filing a personal injury lawsuit in civil court. Both sides will present their evidence to a judge or jury, who will then decide whether you deserve compensation, and if so, how much.
Deciding exactly when your claim should be filed will depend on the circumstances of the case. For example, you don't want to accept a settlement until the doctor says you have reached maximum medical improvement (MMI), or the point at which no further recovery is expected. Some people could reach MMI in a month. For catastrophic injuries such as a traumatic brain injury, reaching MMI could take much longer. Your personal injury lawyer will advise you of the best time to file based on your individual case and the laws in Colorado.
What Is the Personal Injury Statute of Limitations in CO?
The statute of limitations is the deadline by which you must file a personal injury lawsuit. If you file a lawsuit after the statute of limitations has passed, you'll likely lose out on your right to compensation forever.
In Colorado, the statute of limitations for most personal injury claims is two years from the date of your injuries. However, if your claim is related to a motor vehicle accident, you have three years from the date of the accident to file a lawsuit. While two or three years may sound like a long time, you want to give your lawyer as much time as possible to build your case before filing. Evidence can also disappear or deteriorate over time, so speak to an attorney as soon as possible if you believe you have a case.
How Long Will My Case Take to Resolve?
It's impossible to say how long your personal injury case will take to resolve. Every case is different. Some of the factors that determine the length of a case include:
The severity of your injuries and their long-term impact on your life
How much you're seeking in compensation
If there's any legal question over who should be held liable for your injuries
How long it takes to find evidence to support your claim
The quality of the available evidence
Whether the defendant is open to a settlement or insists on going to trial
Once you've gathered your evidence and submitted your claim, you'll begin settlement negotiations with the defendant and their insurer. These negotiations can be relatively quick if you have a strong case. If not, it may take a while to reach a fair agreement. Still, if your case resolves in a settlement, it will be much quicker than if the case goes to trial.
If your case goes to trial, the length of the process will again vary. A personal injury lawsuit may take months or even years to resolve.
Settlement or Trial?
There's no easy answer to whether you should accept an insurance settlement or go to trial in your personal injury case. There are pros and cons to either option.
When you accept an insurance settlement, you generally give up the right to pursue any additional compensation for your injuries, which means the end of your claim. A settlement is also a guaranteed outcome and lets you avoid the time and expense of going to trial. On the other hand, if you accept a low settlement offer and your injuries end up worsening, you've likely forfeited the opportunity to recover any additional compensation.
The main argument against taking your case to trial is that they're inherently risky. If you go to trial and lose, you don't get anything. Even with a lowball settlement, you get some money. However, a trial may be worth the risk if you've suffered substantial injuries and the liable party simply refuses to pay up. Furthermore, sometimes the pressure of a trial will bring plaintiffs back to the bargaining table and a fair settlement can be reached.
Whether to accept a settlement is perhaps the most crucial question in any personal injury case. Getting help from an experienced and knowledgeable attorney will help you make the right decision.
How Our Lawyers Can Help
The Colorado personal injury lawyers at Earl & Earl, PLLC have handled thousands of cases just like yours. Reach out for a free consultation today. We'll listen to your story, look at the facts of your case, and give you a realistic idea of what to expect. We can:
Help you find the right doctors and specialists to help with your medical treatment
Investigate the case to identify all liable parties and all potential sources of compensation for your injuries
Handle all legal paperwork on your behalf
File your claim and represent you fiercely during settlement negotiations
Bring your case to trial to fight for what you're rightfully owed
We're ready to start work on your personal injury claim immediately. Get your free case review by calling one of our four Colorado offices or visiting our contact page.