How Much Compensation Can I Get After a Motorcycle Accident?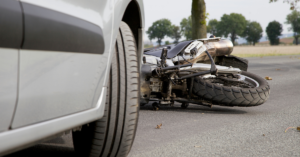 Getting fair compensation after a motorcycle accident matters, especially if you've suffered serious injuries. Fortunately, Colorado law allows you to seek compensation to cover your bills, medical costs, and recoup money for other crash-related losses. But if you're like most people, you're probably wondering how much your case is worth.
At Earl & Earl, PLLC, we can explain your rights after a motorcycle accident and help you determine the best path forward. When you choose us, you will work directly with an experienced motorcycle accident attorney with one goal in mind ― to recover maximum compensation for you. Our lawyers will never settle for less than you deserve, and you're guaranteed a customized case tailored to your specific needs.
You deserve quality representation if you've been hurt. Find it today with Earl & Earl, PLLC. Call us or reach out to us online for a free case evaluation.
Should I Settle or Go to Court?
Most motorcycle accident claims resolve in a settlement with the insurance company. Expect the first settlement offer to be far less than what you deserve. You should also expect the initial offer to come quickly. There's a strategy behind these so-called "timely" offers. If the insurer convinces you to settle before you understand the full extent of your motorcycle accident injuries, it saves them money.
At Earl & Earl, PLLC, our motorcycle accident attorneys talk to insurance companies every day. We know how they operate. And when we represent you, you can count on us to collect solid evidence to build a motorcycle accident claim that stands up to any challenges the insurance company may throw your way.
With help from a good attorney, most injury claims can settle without going to court. However, there are cases when pursuing a settlement may not be the best path forward. For example, if the insurance company is not budging on a low offer and your lawyer believes a better result could come from trial, you might consider filing a motorcycle accident lawsuit. Your motorcycle accident lawyer can discuss the pros and cons with you. Remember that once you settle, you can't go back and ask for more money.
How Can Liability Affect My Motorcycle Accident Claim?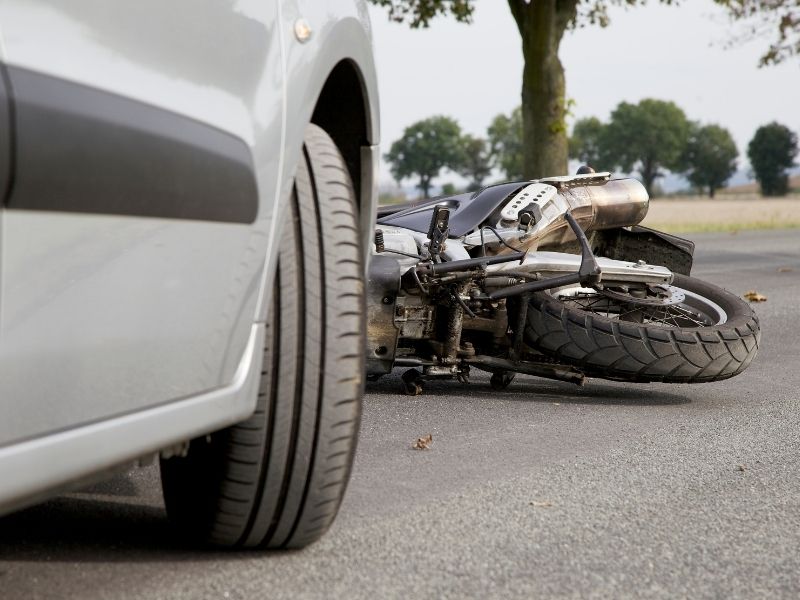 Liability can have a huge impact on your accident claim. That's because liability determines who pays for the motorcycle crash and how much they have to pay. As part of your claim, you'll need to know what caused the accident, who was at fault, and how much motorcycle accident compensation you may be entitled to.
How Are Damages Calculated in a Colorado Motorcycle Accident Claim?
Many people come to us and ask, "How much is a good settlement for a motorcycle accident?" Here's the truth: Injuries can be complicated, and knowing what qualifies as a fair settlement is a job for a skilled lawyer. Injury attorneys handle accident claims all the time. They know how to determine how much your case is worth.
Important factors to consider during settlement negotiations include:
Past, current, and future medical costs
Lost income
Lost earning potential
Rehabilitation expenses, including the need for in-home care or assistive medical equipment
Property damage
Pain and suffering
If you have questions about how a fair settlement may be calculated in your case, speak with a motorcycle accident in Colorado as soon as you can.
What's the Average Settlement Amount for a Motorcycle Accident?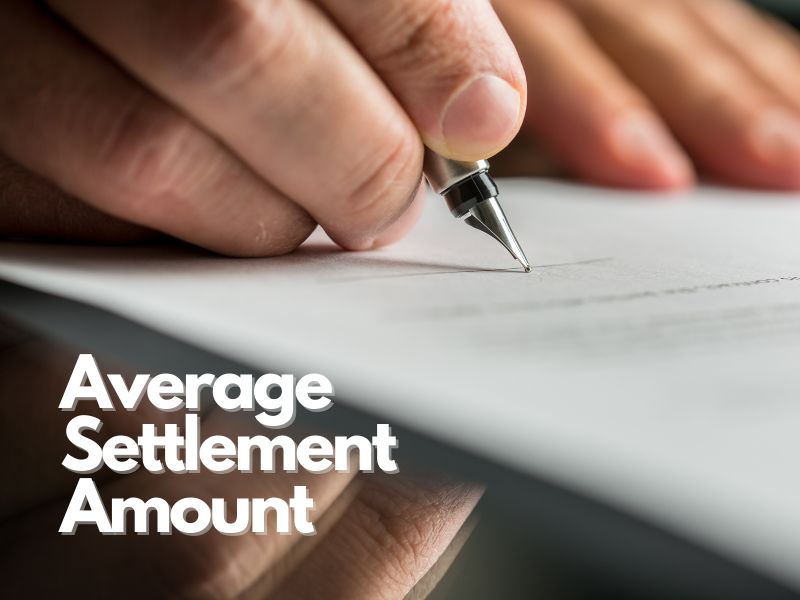 There's no true average settlement amount for a motorcycle accident. Every claim is unique. The facts of the case, the severity of the injuries, and the terms of the involved parties' insurance policies vary. Even people with identical injuries could have different outcomes.
The best way to determine what you might be owed for your motorcycle claim is to talk with a lawyer. They can review your case, evaluate your injuries, and identify who should be held liable for your injuries. Based on that information and by looking at the past results of cases similar to yours, your attorney can estimate an appropriate value for your case.
How a Lawyer Helps You Maximize Motorcycle Accident Compensation
In the aftermath of a motorcycle crash, it can be difficult to know how to protect your motorcycle accident claim. Fortunately, a lawyer from Earl & Earl, PLLC can do that for you. Your only focus should be on recovering from your injuries.
Our motorcycle accident attorneys will:
Listen to your story about how the accident happened
Explain how Colorado injury laws apply to your case
Help you get the medical care and transportation you need
Investigate the crash thoroughly to determine who should be liable
Collect evidence to support your claim for compensation
Handle all communication with the insurance company and other lawyers
Push for a full and fair motorcycle accident settlement
File a lawsuit, if needed, to pursue a better result at trial
How Can a Motorcycle Accident Lawyer from Earl & Earl, PLLC Help Me?
At Earl & Earl, PLLC, we treat clients like family. You'll feel that the moment you begin working with us. Our highly skilled team will be there for you, providing knowledgeable counsel about your rights and aggressively negotiating for a full and fair settlement.
We can get started now. Call or contact us for a free consultation with a top Colorado motorcycle accident lawyer.