Top Five Dangerous Roads in Colorado Springs, CO for Car Accidents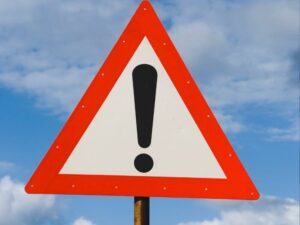 Anyone who drives in Colorado Springs knows the roads can be dangerous. Fast-moving vehicles, unexpected weather, and road construction can create hazardous conditions that could easily lead to car accidents. And as the city grows, so does traffic. All of those factors could easily cause a severe injury crash.
So, where are Colorado Springs car accidents happening? Keep reading to learn where the city's biggest trouble spots are located.
Most Dangerous Roads in Colorado Springs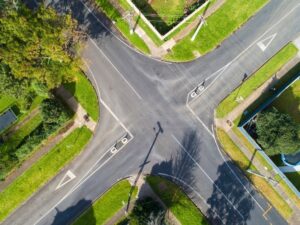 According to the Colorado Springs Police Department, approximately 11,000 crashes occurred in the city in a single year alone. Many of those collisions led to hundreds of serious injuries and nearly 50 deaths.
Some of the most dangerous roads include:
North Academy Boulevard – North Academy Boulevard has some of the most dangerous intersections in the city, according to an article by The Gazette. These include the intersections at East Platte Avenue, Austin Bluffs Parkway, North Carefree Circle, and Dublin Boulevard.
South Academy Boulevard – Accidents also frequently occur at intersections on South Academy Boulevard, Airport Road, and East Fountain Boulevard.
West Cimarron Street – West Cimmaron Street is an important access route for I-25. That means huge amounts of traffic and a significant number of motor vehicle collisions.
North Powers Boulevard – One of the worst intersections in Colorado Springs sits at North Powers Boulevard. Its intersection with Stetson Hills Boulevard saw, on average, a crash nearly every week of the year in 2020.
I-25 – It's no surprise that I-25 consistently tops the list of dangerous roads in Colorado Springs. High traffic volume, high speeds, and multiple construction areas make I-25 and its intersections challenging for even experienced drivers.
Tips to Stay Safe on the Road in Colorado Springs
Driving in Colorado Springs can be difficult due to fast-changing weather and challenging traffic throughout the day. When you're driving, keep these tips in mind to help keep yourself safe:
Watch your speed.
Don't follow others too closely.
Be mindful of weather and visibility.
Always wear your seatbelt.
Follow all rules of the road.
Stay off your cell phone and other devices.
While these tips can help prevent crashes, even the most cautious driver can end up in a car accident in Colorado Springs through no fault of their own. If you were hurt in a crash, get the medical care you need immediately and contact a lawyer to learn your options for seeking compensation for your injuries.
Colorado Springs Car Accident Lawyers
If you've been injured in an accident in Colorado Springs, reach out to Earl & Earl, PLLC. Our skilled attorneys will work with you directly to answer your questions, explain your rights under Colorado law, and help you make the right decisions for your future.
Call or fill out our online contact form for a free consultation with an experienced car accident lawyer.