Is Colorado a No-Fault Auto Insurance State?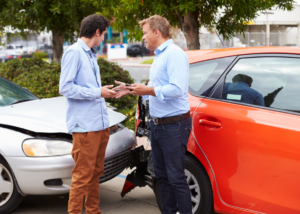 Every state has unique insurance laws that dictate how accident victims can claim compensation for their injuries and losses. Some states follow no-fault auto insurance systems, where injured individuals seek compensation from their own insurance companies before turning to the insurers of the at-fault driver.
But the majority of states follow at-fault systems, meaning people file claims for compensation directly with the insurance company of the responsible party and only turn to their own insurers as the last resort.
If you were involved in a car accident in Colorado, it's essential to know how the state's fault rules could affect your ability to recover money. Continue reading or contact the experienced car accident attorneys at Earl & Earl, PLLC for a free consultation.
No-Fault vs. At-Fault Systems
No-Fault Systems
In no-fault car accident states, drivers must go through their own auto insurance providers for compensation after a car accident. The theory behind a no-fault system is that the individual cost of insurance could be lower if everyone in the state is responsible for their accident-related expenses.
Drivers are entitled to no-fault benefits after a car accident regardless of who is liable. In most cases, drivers in no-fault states are only permitted to file lawsuits against other negligent drivers if they sustain a "serious injury."
At-Fault Systems
When states have at-fault auto insurance systems, drivers primarily turn to the at-fault driver's insurance provider to pursue compensation after a wreck. The rationale for at-fault systems is that negligent drivers should be held financially responsible for the damages they cause.
The majority of states in the U.S., including Colorado, use at-fault insurance systems. Drivers in at-fault states must demonstrate that another driver's negligence contributed to the crash to recover compensation.
How to Determine Negligence
Because Colorado is an at-fault state, you must be able to prove that another driver was negligent to obtain compensation. Negligence occurs when someone's reckless actions harm another. To establish another driver's liability, you can present evidence such as:
Police accident reports, which often contain an officer's assessment of fault
Photographs of the accident scene and visible damage or injuries
Video footage from traffic cameras, security cameras, and dash cams
Statements from other vehicle occupants and eyewitnesses
Cell phone and GPS records
Steps to Take After a Car Accident to Establish Fault
The actions you take in the hours, days, and weeks after a Colorado car accident can have a significant impact on your ability to recover compensation. Here are some tips to protect your rights and establish the fault of the other driver:
Seek prompt medical attention for your injuries. This gives you the best shot at a maximized recovery and establishes a link between the car accident and your injuries.
Contact a Colorado car accident lawyer. You will need to notify your insurance company of the crash according to the terms of your policy. An attorney can take this step for you and manage all future discussions with the insurance company so that you don't say anything that accidentally jeopardizes your claim.
Keep track of your accident-related costs. Save your medical bills, repair invoices, records of lost wages, and other receipts for expenses stemming from the wreck. These records will help your car accident attorney place a full and fair value on your claim.
Follow your doctor's treatment recommendations. Don't skip appointments or refilling medications, as failure to comply with your physician's orders can be used to minimize or deny you compensation.
Our Colorado Car Accident Lawyers Will Help You
Don't wait to learn your legal rights and options after a Colorado car accident. Call or contact a lawyer at Earl & Earl, PLLC today for a free case review.