PIP vs. MedPay in Colorado - What's the Difference?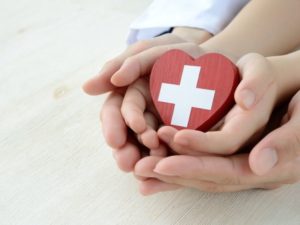 Filing an insurance claim is generally the first step injured victims take to seek compensation after a car accident. Until 2003, Colorado was a no-fault auto insurance state. Under that model, motorists involved in car accidents would turn to their own insurance company and personal injury protection (PIP) coverage to obtain compensation for their medical expenses and crash-related losses.
Today, Colorado follows a tort-based system of auto insurance. Now, individuals pursue compensation for accident-related expenses directly from the insurance company(s) of the at-fault party(s). Personal injury protection (PIP) has been replaced by medical payments coverage (MedPay), which provides coverage for medical costs regardless of who is at fault for a collision.
Since obtaining compensation so crucial after a serious crash, it's essential to know how your insurance coverage may impact the amount of money you can receive. Continue reading or contact an experienced car accident lawyer at Earl & Earl, PLLC, to learn more about filing a car accident claim in the Centennial State. Your initial consultation is free, so there's nothing to lose.
PIP vs. MedPay
Personal injury protection (PIP) is a special type of car insurance coverage offered in many no-fault insurance states. Generally, PIP benefits cover the costs of medical treatment, lost wages, and at-home care after a car accident, no matter who is to blame. It applies to both drivers and passengers who are involved in car accidents.
If a collision is fatal, PIP can also replace a portion of the deceased's lost income to help support surviving family members. PIP insurance can also help cover reasonable and necessary funeral expenses. Coverage does not extend to property damage, injuries sustained by occupants of other vehicles, or injuries unrelated to the accident.
Colorado does not use a no-fault car insurance system, so PIP coverage is not available. Instead, there's MedPay. MedPay insurance helps injury victims cover accident-related medical expenses but does not offer all of the same benefits that PIP once did.
For example, MedPay does not provide benefits for lost wages. This means drivers or passengers who are hurt and unable to work after a car accident cannot rely on MedPay coverage to replace their lost income. MedPay also will not cover the costs of home assistance if accident victims require help with daily household tasks.
Is MedPay Required in Colorado?
In Colorado, $5,000 of MedPay coverage is automatically added to all auto insurance policies sold in the state. But it is not required in Colorado. Policyholders who refuse it must opt out of the automatic coverage in writing.
Colorado vehicle owners can also purchase more than the standard $5,000 in MedPay coverage if they choose. Additional MedPay insurance can offer more protection if drivers are injured in collisions for which they are at fault.
What Are the Benefits of MedPay?
MedPay benefits help injured policyholders pay for medical care after a car accident no matter what. Even if you are 100 percent responsible for a wreck, you're still guaranteed to receive some compensation for the costs of medical care up to your policy limits. Other benefits of MedPay coverage in Colorado include:
More coverage for serious injuries: Even if the at-fault driver in a Colorado car accident is adequately insured, severe injuries may require extensive medical care that exceeds minimum coverage amounts. If you carry MedPay insurance, you will have more compensation available if you need coverage for extensive or long-term injuries.
No deductible: Unlike other types of insurance, MedPay policyholders do not have to pay a costly deductible to access their coverage benefits. In fact, MedPay can pay the deductible for your healthcare insurance policy after a car accident.
How Do I Use MedPay in My Claim?
To take advantage of the benefits provided by MedPay insurance coverage, you should:
Determine whether your policy includes MedPay coverage: – If you're unsure whether you have MedPay coverage, check your auto insurance policy to make sure you didn't opt out during sign-up. A car accident lawyer can review the complicated language in your insurance policy to determine your ability to access MedPay benefits.
Make sure you understand what MedPay insurance covers: MedPay insurance is specifically designed to cover any medical expenses you incur in a Colorado car accident. This involves the cost of things like emergency care, ambulance rides, diagnostic tests, surgeries, hospital stays, medications, doctors' visits, and therapy.

MedPay does not cover any expenses that are not associated with accident-related injuries. You cannot use MedPay benefits to cover lost income, property damage costs, or medical conditions unrelated to the accident.

File a claim with your auto insurance provider: Once you know the details of your MedPay coverage, contact your insurance provider to notify them that you intend to seek medical care for your injuries. From there, an insurance adjuster will work with you to pay your medical bills as you receive them.
Mandatory Insurance Requirements in Colorado
Since Colorado law requires at-fault drivers to reimburse others when they are responsible for accidents involving injury or property damage, drivers must carry the following minimum amounts of liability coverage:
$25,000 per person in bodily injury insurance
$50,000 per accident in bodily injury insurance
$15,000 per accident in property damage insurance
Any insurance coverage beyond these minimums is optional. If you sustain serious injuries or costly property damage in an accident caused by another driver, there's no guarantee their insurance coverage will be enough to pay for all of your losses. For this reason, the car accident lawyers at Earl & Earl, PLLC always urge clients to purchase uninsured or underinsured motorist coverage (UM/UIM) if they can afford it. Although not required, UM/UIM adds an added layer of protection for motorists involved in accidents with someone without insurance or enough insurance to cover their losses. UM/UIM coverage can also protect drivers who hurt in hit-and-run accidents.
Should I Settle or Should I Hire a Lawyer to Help With My Claim?
Since Colorado uses an at-fault system to award compensation after a car accident, you can count on the at-fault driver's insurance company to put up roadblocks on your path to a full and fair settlement. Always contact a car accident lawyer if:
You suffered extensive injuries. A knowledgeable attorney will encourage you to avoid settling your claim until you and your doctor know the full extent of your injuries.
The other driver accuses you of negligence. If another driver claims you are at fault for the accident, you will likely have fewer options available for claiming compensation. A lawyer can help you identify and preserve crucial evidence to demonstrate that you were not responsible for the crash.
It's not clear who was at fault for the crash. You must be able to prove that the other driver was at fault to recover money from their liability coverage policy. If it's not obvious who was responsible, an attorney can help you investigate the crash and work to establish a strong case to hold the negligent driver accountable.
The insurance company denies your claim. If an insurance company tries to minimize or deny your rightful claim for compensation, having an experienced attorney in your corner can show you mean business.
Contact Our Colorado Car Accident Lawyers Today
At Earl & Earl, PLLC, we treat clients like family. We are committed to going the extra mile to pursue the compensation you need. Call or contact us today for a free consultation with one of our trusted Colorado car accident lawyers.