Personal Injury Case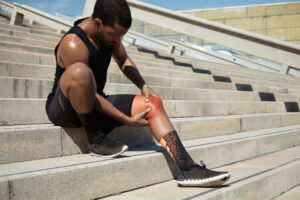 Recovering from an unexpected injury takes time — and money. People whose injuries prevent them from working can experience financial distress as they deal with lost wages and an influx of new medical bills. In Colorado, you could secure compensation for your lost income and other losses through a successful personal injury claim.
At Earl & Earl, PLLC, our legal team understands the financial and personal pressures that make life challenging after an accident. For many victims, compensation is a vital lifeline to restore their well-being and get their lives back on track. Our law firm has represented thousands of clients in personal injury cases in the Centennial State, achieving positive outcomes during settlement negotiations and at trial. Call or contact us online today for a free consultation with a Colorado accident attorney.
What are Lost Wages?
Individuals often need to miss work while their injuries heal. Lost wages are the income the injured party would have earned if they had never been hurt. Colorado personal injury law allows accident victims to seek compensation for lost wages in accidents that were not their fault.
Lost wages comprise more than a person's hourly rate or salary. They can include:
Base hourly or salary pay
Overtime
Bonuses
Commissions
Vacation and sick days
Lost benefits
Self-employment income
Pension income
Contributions to retirement funds
Whether you are a salaried employee, hourly worker, or in a different employment situation, our lawyers can review your case and develop an effective strategy to recoup your lost wages from a personal injury.
What is Lost Earning Potential?
Sometimes the injuries from an accident are so severe that the victim never makes a full recovery. They may not be able to return to work at full capacity and need to decrease their job duties, take a less demanding role, or work fewer hours. And when an illness or injury results in a permanent disability, the injured person may never be gainfully employed again. These challenges result in a reduction or elimination of income for the accident victim, also known as lost earning potential.
Limitations due to an injury or illness, inability to work in the same field, and lost promotions are all examples of lost earning capacity. It amounts to the wages an accident victim would have earned in the future if not for their injury or illness.
How to Calculate Lost Wages and Earning Potential
An accident victim can seek compensation for lost wages and earning potential but must be able to prove how much money they are owed. Lost wages are typically calculated by multiplying a person's daily or hourly wage by the number of work days they missed. If the party works a variable schedule, lost wages are calculated by multiplying the average number of hours worked by the number of missed days. Lost commission, benefits, and other sources of income get added to this figure.
Determining lost earning potential is more complicated. A range of factors can measure lost earning potential, including whether a person's injury results in temporary or permanent disabilities and to what degree those limitations prevent them from doing their job. Other factors include the person's age and experience, prior job history, job skills, and training.
How to Prove Lost Wages and Earning Potential
Strong evidence is necessary to prove a lost wages and earning potential claim. Common examples of evidence include:
A lost wages letter from the injured person's employer
Previous pay stubs
Tax returns
Time cards or time sheets
A doctor's note
Bills for hospital stays
Billing statements, if the injured person is self-employed
What is a Lost Wages Letter?
A lost wages letter can be valuable evidence in a personal injury case. Your lawyer can request it from your employer to document your employment and pay history. The letter should include your:
Job title
Hire date and confirmation of employment at the time of the accident
Number of hours worked per week
Regular rate of pay
Frequency of pay
Overtime rate, if applicable, and the average number of overtime hours worked
Number of hours or days of work missed
Amount of bonuses or commissions they could have received
Other perks or benefits you would have received
After an accident, the insurance company may request copies of your W2s and tax records to evaluate wage loss. Don't hand anything over until you've spoken with a personal injury lawyer in Colorado.
Calculating Wage Loss for Self-Employed Workers
Self-employed workers might have a harder time calculating their lost wages, but they can still recover compensation for these earnings after an accident. Self-employed workers often lose out on clients and opportunities when they get hurt or sick, and it's crucial to calculate these intangible losses. These workers will need to use specific evidence to prove their lost wages, such as:
Tax returns from the previous year
Billing statements that show average earnings per month
Invoices
Contracts
Testimony from an accountant or existing clients
Can You Claim Compensation if You Are at Fault?
Under Colorado law, an injured party may pursue compensation even if they are partly at fault for an accident. However, you cannot recover money if you are assigned 50 percent or more of the blame. Furthermore, the amount of compensation you receive will be reduced by your percentage of fault. This is known as the modified comparative negligence rule.
While the comparative negligence rule is not binding on insurance claims, it is an essential consideration during settlement negotiations. An insurance adjuster may try to claim that you are more at fault for an accident to undervalue or deny your claim. That's why it's crucial to hire an experienced attorney who can prove another party shares more responsibility for the accident.
Contact a Colorado Accident Attorney Today
The experienced personal injury attorneys at Earl & Earl, PLLC care about your future and want you to have the resources to move on after an accident. Contact us today to learn more about how to recover compensation for your lost wages, medical expenses, property damage, and pain and suffering. The first consultation is free.