Wages Lost in a Personal Injury Claim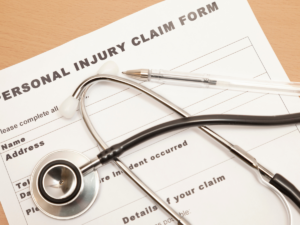 A sudden accident can have profound and wide-ranging effects on your life and livelihood. In addition to the pain and limitations caused by your injuries, you could find yourself struggling to make ends meet during your recovery. But if someone else is to blame for the accident, they could owe you compensation to offset the harm they caused —including money for lost wages and other forms of income.
The Colorado personal injury lawyers at Earl & Earl, PLLC, can explain lost wages claims, what qualifies as lost income, and how you could pursue the money you deserve in a free consultation. Contact us today to speak with an experienced attorney. 
What are Lost Wages?
Lost wages include any income you would have earned from the date of your injury to the date of a verdict or settlement in your case. These wages could come from paychecks from a steady job, income from gig work, or any other legitimate income source.
A lost wages claim can also demand compensation for lost earning potential if the accident leaves you with a disability that prevents you from making the same amount of money you did before you got hurt. 
How Does a Personal Injury Lawyer Calculate Lost Wages?
If you've lost wages from a car accident, slip and fall, or another incident, an attorney can help you pursue compensation by gathering evidence and submitting your claim. Generally, personal injury lawyers calculate lost wages by reviewing evidence such as:
Medical records 

– The first and most important thing you'll need to prove your claim is documentation of the extent of your injuries. You'll also want to provide your attorney with any doctor's notes you received.

Proof of income 

– To recover lost wages following an injury, you must be able to provide a baseline of your pre-accident income. Pay stubs, tax forms, or similar documentation showing how much you made on average before and after the accident can demonstrate its effect on your earnings.

Verification of wages 

– The insurance company or court will want proof of your wages from your employer. This includes things like how many days you remained absent while you recovered, your salary or hourly rate, and the total (or average) number of hours you worked per pay period.
An attorney can use this information to estimate the total amount of lost wages you may be entitled to.
What Do Lost Wages Cover?
While you might assume that lost wages only cover your regular salary or average paychecks, this only scratches the surface when it comes to the money you could recover.
For example, you might have taken vacation days after an accident to keep earning a paycheck while you could not work. After recovering from your injuries, you may be entitled to the value of the vacation days you were forced to take.
Or perhaps you work in a position that is at least partially commission-based, or you were in line for a promotion before taking off work. Because of your injury, you may have missed out on bonuses or other pay increases that you would have otherwise received. An attorney can handle anything from suing for loss of potential income to recovering lost bonus pay.
How to Prove Wage Loss
For lost wages to apply in your insurance claim or lawsuit, you must be able to prove that you've missed work as a direct result of your injuries. You must show that the policyholder or defendant caused your injuries, which stopped you from working.
To establish that the other party is at fault for your injuries, your lawyer will look at evidence like:
Medical records

Accident reports

Eyewitness statements

Expert testimony

Traffic or security camera footage

Photographs of the accident scene

Proof that you have reached maximum medical improvement, meaning no meaningful improvement in your health condition is expected to occur
Obtaining detailed evidence is crucial to proving your lost wages claim. A skilled personal injury lawyer can collect this information and defend you if an insurer disputes your claim. 
Claiming Future Wage Loss and Diminished Earning Potential
Beyond using wage information and injury documentation to prove current wage loss, an attorney can also calculate the loss of future earnings. Doing so is especially vital if you are incapacitated for an extended period or cannot complete the same work tasks you did before your injury.
How do you calculate the loss of future earnings for a personal injury?

An attorney can hire experts to determine the loss of future earnings in your case. For example, a forensic accountant can look at your existing lost wages and predict what you may lose in the future.

How do you prove loss of future earnings? 

Many factors go into establishing the loss of future earnings. If you own a small business, a forensic accountant might look at your company's past performance, the performance levels of competitors in your area, and your company's growth rate over time.

What is considered lost income? 

Lost income includes all wages you would have earned if you hadn't been injured and

 

other benefits and types of compensation. This can include things like vacation days, regular bonuses, and the value of other company perks.
How to File a Claim for Lost Wages
You typically have two options when pursuing compensation for lost wages. You could either file a claim with the responsible party's insurance company or sue them. 
No matter which option you choose, you must provide all the information that proves the extent of your injuries and establishes your total amount of lost wages and other income. If you need to file a suit, your lawyer must do so within a specific time period, called the statute of limitations. 
In Colorado, the time limits to file suit vary: 
Car accident

– Three years

Non-auto accident claims

– Two years

Claims against a government entity – 180 days to file a formal claim and two years to file suit
You must file within the limitations period, or you could lose your right to compensation. 
Get Help From a Colorado Personal Injury Attorney
In an ideal world, recovering lost wages after an accident would be as simple as gathering evidence and filing a claim. Unfortunately, the reality is often more complicated. It helps to have a professional who can negotiate a fair settlement or build a court case on your behalf.
At Earl & Earl, PLLC, our Colorado injury attorneys work hard to protect our clients' rights and recover the compensation they need following a serious injury. Contact us today for a free consultation about your right to lost wages.