What to Do After a Pedestrian Accident in Colorado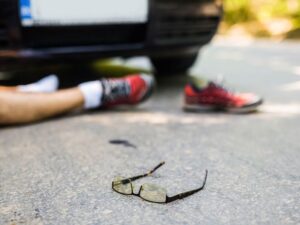 Pedestrian accidents can result in severe and catastrophic injuries. In the aftermath of an accident, victims often don't know what to do next. Getting medical attention is always critical after a pedestrian crash, but there are other steps victims can take to protect their health and their right to pursue compensation for their losses.
The personal injury lawyers at Earl & Earl, PLLC, compiled the following list of tips for what to do if you or someone you love is injured in a pedestrian accident in Colorado. For customized legal advice, call or contact us today for a free consultation.
What to Do After a Pedestrian Accident With a Car
If you suffered injuries in a pedestrian accident with a car, take the following five steps:
Call 911. You need emergency medical services and law enforcement on the scene. Make sure to get a copy of the police accident report. You will need it if you need to file an injury claim later.
Gather information and evidence. Take photos at the accident scene if you can. Include pictures of your injuries, damage to the vehicle that hit you, identifying information on the car (e.g., license plate number), and wide shots of the scene. If there are any bystanders, ask for their contact information. They may be able to provide a witness statement that helps your case during the claims process.
Seek immediate medical attention. If you didn't need emergency care, see a doctor as soon as possible after the pedestrian accident. You may have sustained injuries you can't feel yet, such as a concussion, internal bleeding, or whiplash. Many insurance companies also require that you be evaluated within 72 hours of a collision. If you don't, they could try to argue that your injuries did not stem from the accident and use that to reduce or deny your claim.
Contact a pedestrian accident lawyer. An experienced attorney can handle every aspect of your case for you while you focus on recovering from your injuries. In addition to building a solid case for compensation, your attorney can negotiate with the insurance company on your behalf. Having legal representation greatly improves your chances of getting a full and fair settlement.
How to Establish Liability in Your Colorado Pedestrian Accident Case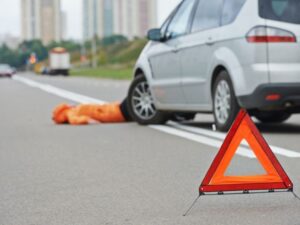 To establish liability in a pedestrian accident case, you will need to show that another driver's negligence caused the collision and your injuries. An individual is negligent if they fail to use reasonable caution to prevent hurting others. For example, a driver who speeds through a red light and hits a pedestrian lawfully crossing a street would almost certainly be considered negligent.
There are different types of evidence you could use to help show the vehicle driver was negligent, such as:
Medical records detailing the cause and extent of your injuries
The police accident report
Witness statements
Footage of the accident from surveillance or dashcam video
Photos of the accident scene and your injuries
Findings from expert witnesses, such as medical experts and accident reconstruction specialists
Pedestrian Accident Prevention Tips
Unfortunately, pedestrians can't always count on drivers to exercise due care when driving in areas with foot traffic. Follow these tips to protect yourself when walking along roadways:
Ensure that you are visible, especially at night. Consider wearing bright clothing and reflective gear.
Always use the sidewalk. If you must walk in the road, walk on the far-left shoulder in the direction of oncoming traffic.
Don't walk while impaired. Consider using public transportation or a rideshare service.
Avoid distracted walking. Just as drivers can get distracted by texting or watching videos, so can pedestrians.
Talk With a Pedestrian Accident Attorney Today
Did a negligent motorist hurt you while walking in Colorado? Contact Earl & Earl, PLLC today for a free consultation with a knowledgeable personal injury attorney. We'll help you understand your options for pursuing the fair compensation you deserve.